From time to time, other projects will appear…Painting, weaving, and maybe a drawing or two.
It's been a while since I spent time on updates, so lots of new things in the "other" projects category! Inspiration comes from friends and life. Read some Random thoughts about life and "good stuff' https://artisanandsage.com/2018/07/
Thanks @amanda_evanston for the evening of fun and inspiration! It's been a while since I painted and it was great to remember how much I love it, regardless of result and get back into trying new things. Thanks, also for the great tips, tricks and techniques.
Decided to move my wheel inside to the sunporch for the fall/winter/spring and decided that I needed a drop cloth for the floor and to eliminate some clay splatter. Also decided to do a cloth for under my new easel in the office. So…taking advantage of a sunny fall day!
A little under painting start on a stressful November morning….still sitting there waiting to be finished, but I'm enjoying the unfinished version.
New obsession:  Coil baskets from yarn or fabric and rope! Thanks to @artwithpeople for teaching and @collagecafe for hosting.  Made one in class, second at home the next night and another.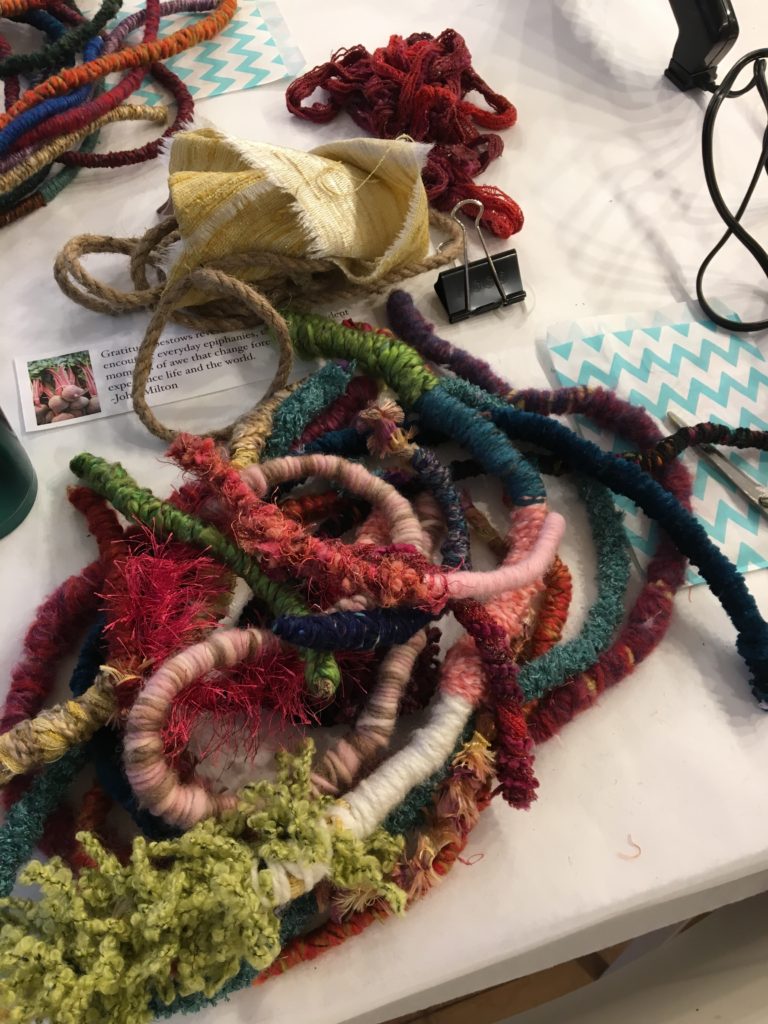 And the latest creative adventure, because 2020 demands creative therapy.
Find more at
https://www.instagram.com/p/CD-Bu_-hXuK/